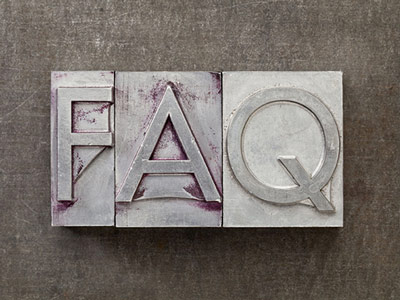 You've heard about them from your friends. You've seen them portrayed in movies and TV shows, and you've heard the song "Stacy's Mom" at least a million times, but when it comes to dating a cougar, you still find yourself in the dark. Think you might be interested in dating a cougar, but aren't sure where to start? You're not alone. Here are the most frequently asked questions bout cougars and what you need to know before going on a date with one. Study them, learn them, and you will find that dating and hooking up with a cougar will become easier than ever. You may also consider printing them out and using it as your own personal cougar dating manual.
What makes a woman a cougar?
Cougars are generally described to be women who date men much younger than themselves. Usually any woman dating a man 10 years or more years younger than her may be considered a cougar. Contrary to popular belief, these women aren't single because no one wanted them when they were younger or because their husbands traded them for younger women. Many women become cougars because their spouses have passed away and they're still looking for companionship. In other instances, some have divorced, but not all of the divorces have been for reasons of cheating. Whatever the reason a cougar is single, she's still a good looking woman searching for companionship, whether it's a one-night stand or a long-term relationship.
Don't these women have wrinkles or maybe stretch marks from having children?
Not always. Like younger women who are still dating, cougars too want to look fit and sexy. They exercise and work hard to maintain their healthy physiques. As with all women, men find different body shapes and sizes sexy and attractive. In the case of many cougars, a winning personality and plenty of sex appeal make up for any bodily imperfections, such as a few wrinkles or stretch marks. A cougar's experience mixed with a young man's enthusiasm is usually more than enough to keep the couple interested in one another.

Are cougar women targeting young, innocent men?
Let's be honest: has any man ever truly been innocent? Like anyone else, cougars have a type that they go for, and that type happens to be younger men. It's the same as a man going after blondes or a woman preferring dark-haired men over light-haired men. A cougar doesn't need to go hunting. She exudes self-confidence and charm, which tends to naturally attract younger men to her. Rather than feeling like they have to play games, younger men often feel that they can relax around cougars.
Do older woman and younger men really have anything in common?
Sure! As with most relationships, cougars and younger men can learn from one another and teach each other new things. Since she's had a little more experience, your cougar might be up to try new things in the bedroom. Who knows? She might even teach you a thing or two.
Aren't cougars always interested in just sex?
As with younger women, not all older women want just sex from a relationship. They too might be looking for love, marriage and a committed relationship. It just might be that they prefer dating younger guys that dating old stiffs. This is important to know, especially if you're just interested in hooking up with a woman. You might assume that just because she's a cougar that she doesn't want a relationship, but it's just not true. If you hook up with her, don't call her and later try to schedule a hook up and wonder why she doesn't answer, don't be too surprised. Even though she's a cougar, treat her like any other woman that you want to hook up with. Make it clear what you want from the start and who knows? You might have a sexy older woman who wants to hook up on a regular basis.
If I date a cougar, will she pay for everything?
This is a common assumption among most men, and it's probably perpetuated because cougars are often assumed to be the equivalent of sugar daddies that younger women tend to target. In truth, cougars are not necessarily sugar mammas. Though some are definitely looking to spoil a younger man, you will miss out if you assume this of all women. In general, cougars are more established in their careers and finances, so their disposable income is higher than a younger woman's who is just starting her career. This does not necessarily mean that she will pay for all your meals, hotel bills and even personal bills. What it does mean is that she may be more inclined to treat you to dinner and a round of drinks when you two are out together. Remember that this is not a free pass. Cougars know when they're being used, and they have no patience for men that just want to use them, no matter how good looking they are. While younger women might be able to rationalize such behaviors, cougars will just get rid of men they think are using them.
Cougars are a lot of fun to date and hang out with, but remember, they're still women. They won't always want a long-term relationship, but they also won't always want a sex buddy either. Get to know the cougar's intentions before you start hooking up with he.