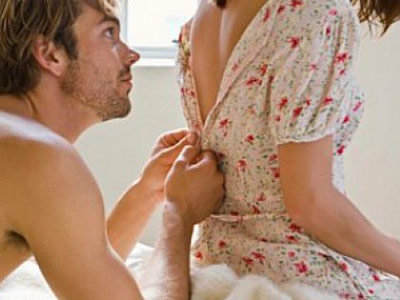 Searching for a casual sex partner is hard work. It cant just be any woman. It has to be the right women. Meaning a woman that fits the criteria for where you are in your life at that moment. A problem many men find themselves with with their casual sex partner is her wanting more. Often women aren't satisfied with being the other woman and want to be the wife or girlfriend instead. If not, then she may decide shes had enough and move on to her next casual affair, which you back at square one. Choosing a bored and lonely housewife as your affair partner not only helps in these situations but in many others. Bored housewives make the best casual sex partners and below you will find out why.
Well, They're Bored
After so many years of marriage, the monotony can get to you. Even in this day and age, women are often the ones to stay home and raise the family. While a rewarding experience, year after year of the same monotonous life can bore even the most devoted of housewives. A bored housewife is only looking to alleviate her boredom, not her marriage vows. She is looking to have fun and break up the routine her days have become. This works out great for you because you're a lot of fun, especially the carefree kind. When they are in it just for the fun factor, keep in mind it probably wont last very long. Once she feels satiated, she will want to go back to her husband and family before she gets caught.
She's Really Bored
A marriage that has become boring usually means the sex has become boring too. Husbands are notorious for spending too much time at work (or with their mistresses) and neglecting their wives. As families grow larger, the problem often becomes worse because there are more mouths to feed and backs to clothe. When a woman feels unwanted sexually, she will eventually stray. It is a terrible feeling for a woman, to feel unwanted sexually, often more than she can endure emotionally. A sexually bored housewife will seek out a way to feel wanted and attractive in whatever way she can when the pain becomes too much to endure. She too, however, will want to end the affair when she feels satisfied that she is still desirable.

Discretion is Paramount With A Lonely Housewife
A bored housewife will almost always want to have a quick affair and return to her marriage undiscovered. This is a rare thing in most affair partners and should be respected as the gift it is. Even if she chooses to have a prolonged affair, a bored housewife will be more discreet and careful than any other type of affair partner. She is in it for the benefits she will receive and not for an end to her marriage. You will not have to worry about her calling your boss or you wife or showing up at your kids school, Fatal Attraction style. No, they women want everything to stay as secret as you do. That's a plus no matter how you look at it.
Bored & Lonely Housewives Are Easy to Find
Bored housewives may be the easiest of all affair partners to find. You can find them in grocery aisles and public libraries everywhere. Book clubs and coffee houses are also great locations. Basically, you can find a bored housewife anywhere that you can waste a few hours of the day or places the running of a household require. Try the laundry matt, stationary store or dry cleaners. It's easier than you think to strike up a conversation with a gorgeous woman in the produce aisle. Take a difficult recipe card and ask for help choosing the ingredients. It works every time. Believe it or not, you can also find bored housewives online. You can always hit the mommy sites and make friends the hard way but there are plenty of sites specifically for bored housewives looking for a little tedium alleviator. And by that we mean sex. Casual sex dating sites and affair sites are all over the internet and there are many geared precisely toward this kind of situation. They offer features that make married dating so much easier. Their safety precautions are heightened so its easier to hide your profiles and messages. Many have apps for your phone with hidden icons and messages that automatically disappear.
There are many reasons that bored housewives make great casual sex partners. The most important being their fear of disclosure and their desire to get back to their marriage in one peace, most likely thoughts you have yourself. These are the women who are simply after the same things you are with the same goals you have. How much better can it get?