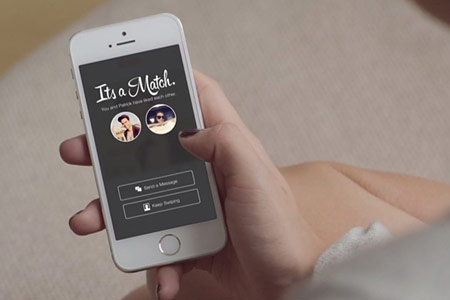 Meeting cougars isn't always an easy task. When you first start out it is especially hard because you don't know where single cougars hang out or where to find them. You hit a few clubs but it doesn't pan out. You may even try the old colloquial grocery store myth but find nothing but sagging housewives in the isles. You have thought of searching online but is that the best venue for meeting cougars? Yes! Older women are just as computer savvy as the next person. Some even more so. A great place to start, believe it or not, is on Tinder.
Meeting Cougars Takes Finesse
You cannot approach meeting cougars on Tinder as you would any other woman. In most ways, they are the same but there are a few subtle differences that change the game. VIDEO: How to Pick Up Older Woman The major attribute you must have to enter the cougar dating field is a fair amount of finesse. Younger men mistake finesse for game and the two are not synonymous. Finesse is having tact and discretion. It is conducting yourself like a well-heeled gentleman even while having the most raucous of fun. Cougars love a gentleman who asserts himself without loud tactics or overwhelming drama. It is the subtle charm of a steely man that keeps their motors revved. This translates to the Tinder world easily. Take a quick look at your profile. Does your cover photo show you and a stripper's boobs? You may want to rethink that.
You won't Be Meeting Cougars with Lame Pickup Lines
It could be said the most important part of Tinder is the first message. (Tinder First Messages That Work Best) Once you've both swiped each other, it's all on you. The courtship begins and first impressions are everything. A large percentage of men don't even get an answer to most of their introductory messages. They usually want to blame it on the app or the women when it is most often their own fault. If your goal is meeting cougars, your first message is even more important. Cougars can smell bullshit a mile away. Starting out with a trite, used-up, come-on will not garner you a response. To get a cougar's attention, you will need to be honest, original and funny. Do not start with a comment on her appearance. Instead, take a look at her profile and begin with something you have in common or an unusual trait she has. Get creative and show her your interest without referencing her rack and you have already tripled your chances at a response.
Tinder Basics Help with Meeting Cougars
The basic profile setup on Tinder is a big help in meeting cougars. It gives you a choice of what gender and age range you are interested in. Setting that profile setting alone will be a big help. The women's pictures they send you will be within the selected age range. You will get a few in other ranges but the majority will be in the range you set. You can also set the location so if you feel you have better chances with the cougars in the next town over, you can try out that theory.

Meeting Cougars on Any App Takes Honesty
Tinder, OKCupid, Craigslist – no matter where you are in the cyber world, you're going to have to display a certain amount of honesty to start meeting cougars. See Report – How Many People Lie In Their Online Dating Profiles? Cougars have great instincts based on their life experience and can tell if you are a waste of time in the first few minutes of interaction. Even more, they can tell by the wording of your ad or profile, prohibiting you from even the first conversation. It is imperative that your profile, ads and first messages convey a feeling of integrity and transparency that make it worth her while.
Tinder is a new frontier for meeting cougars. They have made an appearance on the Internet and they aren't going anywhere. Learning to give them what they require in a man is important to get a first date but even more important to get past the first date. It isn't difficult. It is something every man has inside him. It is just a matter of tapping into that inner gentleman.