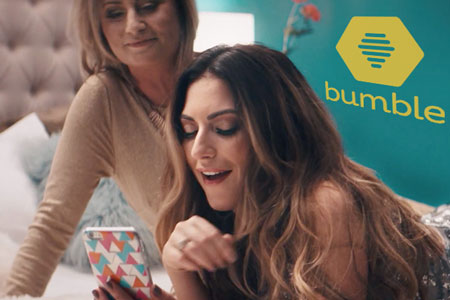 Bumble, the female-centric dating app that allows women to make the first move, is the perfect app to find a cougar. Why? Because there are just so dang many of them. Cougars enjoy the app because it puts them in the action spot. While the fellas can browse the app and indicate their interest, females must be the ones to initiate a conversation. This gives women a sense of control and empowerment that no other app does for them. Cougars on Bumble are there because they feel a bit safer with that much control. DOWNLOAD BUMBLE HERE



Cougars Are On Bumbler Because There Is Young Guys Galore
There are more young cubs than any one cougar can shake a stick at. Cougars are on Bumble in full force because there are so many dates to choose from. They have the freedom to browse the site for all the young men they pleas and its up to them if they want to make it into something more. There are men of all ages using Bumble, but the younger crowd seems to be really enjoying laying the power into the hands of the woman. If she makes the first move, there is less chance for rejection. Read About The Most Popular Dating Apps By Age.
Bumble Doesn't Mess Around with Jerks
Bumble has just recently made a public ridicule of a man who sent some scathing messages to a woman who simply asked about his career. The exchange was simple and basic. Just an opener to get conversation started. The bottom line ended with him calling her a gold digger and insulting her career and income. The cougars on Bumble were none too happy. Bumble responded publicly with a letter officially banning him.
Cougars Love Bumble Because Its More Serious
Cougars on Bumble enjoy the more mature aspect of the app. You don't have to worry as much about creeps or perverts. You can still find a guy interested in anything from a one-night stand to a lasting relationship, but the tone is more grown up. The Bumble experience feels more like an evening at a Martini bar than a back-alley bar.
Cougars on Bumble are Trying Their Hand at the New Technology
Cougars are computer literate. They can job search for their nephew, find crochet patterns, and all the Corgi dog chat rooms in the world. They plan trips and buy books. So why shouldn't they dip into the pool of online dating? Especially with an app so female friendly.
Cougars Are On Bumble Because Easy is the Name of the Game
Just like everyone else trying out the dating app world, cougars on Bumble are really digging the ease of the whole thing. Just a few swipes and a quick message and she no longer has to hit the bingo game in hopes of an eligible gentleman. Older women have a much harder time dating than older men. Society has labeled them undatable after the age of 45. What only a few select men who are willing to take a chance realize just how stupid that train of thought is. The search features are easy to use too. Look for interesting guys by location, physical attributes, or some other factor.
Bumble is Private And Cougars Love That!
You can be swiping away to your hearts content and no one has to know about it. Your information isn't trade or shared. You have protection from hackers and the format is easy to maneuver if you feel trouble coming. Your matches are even vetted for authenticity.

Cougars Are On Bumble Because It's Fun
This type of female friendly dating app is far more fun than most cougars are used to. Swipe after swipe of handsome eligible men right at your fingertips is a whole lot more fun than visiting the senior center or hitting the bar scene.
Cougars are on Bumble because it's a safe and easy way for them to jump into the techno world with the rest of us. It's a learning experience that cougars just can't pass up. It boosts their ego as well. Not many of their friends are hip to such hot new dating technology that puts women in the driver's seat. Take advantage of it, if you haven't already. Cougars are a blast to date and tend to take casual sex just as easy or easier than any younger woman.