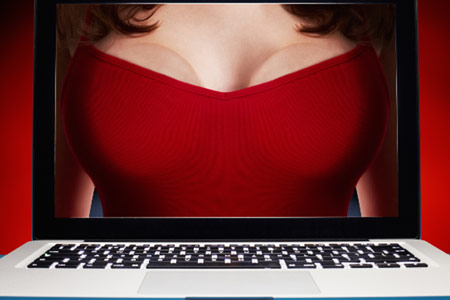 If you're using a dating site to find a girl, you have to know how to make yourself seem desirable to your target audience. Now, that doesn't mean you have to lie, fellas, and tell her you're a 25-year-old rich doctor packing ten inches and multiple championships in the sexual Olympics. And if you are a 25-year-old rich doctor on a dating site, then on behalf of all men, we hate you. But there are definitely ways for you to market yourself and accentuate qualities that you think the opposite sex is looking wants to see in your profile.
Dating sites for cubs to find cougars and cougars to find cubs tend to be a little different from your average dating site. There is very little ambiguity. There is no guessing as to what the other person wants. She wants to find an exciting and sexy younger man that matches her mental age better than the men her own age. He wants to find a mature and sexy older woman who can teach him about life and sex and good taste. Keeping that in mind, you can see how it may be much more difficult for young guys to distinguish themselves on cougar dating sites from all of the other young guys that match that exact description. Luckily, there are some quick profile hacks you can do to make yourself stand out a little.
Anticipate what your cougar wants
Every cougar is different, and depending on what you're looking for, she will want different things. Some older women just want to hook up with young guys and leave it at that. Others actually want a long term relationship with all of the passion and maturity of her past relationships. Decide what you're looking for, and then make it clear on your profile. Guaranteed she won't want to search through every cookie-cutter profile to find a guy she likes. Make it easy for her to find that you are compatible. Besides, coming right out and saying, "This is what I'm looking for" is never a bad thing. It shows confidence.

Make your picture an attention-getter
What do you see when you look at the profile pictures of every other cub you're competing with on a cougar dating site? Abs. Just, so many abs. This is actually not a terrible strategy, since you can rest assured that most cougars are looking for a hot young body to have some fun with. The only problem though is that you can get lost in a sea of abs and become indistinguishable from the others. This will absolutely lower your chances. Instead, make your profile picture exciting. Make it a great shot of you at the beach, in the mountains, hiking, anything that makes it look like your life is interesting and that any cougar who dates you will have some excitement in her life. After all, isn't that what she wants? And yes, it doesn't hurt to be looking fine in your picture as well.
Know your audience
At the risk of generalizing, cougars want some excitement from her man. She wants some maturity and the impression that he will appreciate her without needing her (financially, for example). All of these aspects of yourself should be loud and clear within your profile. You shouldn't necessarily lie about yourself if you haven't led a particularly exciting or sexy life up until this point, but treat it like how you wrote crappy college essays back in the day. Found out: How many people lie one their profiles. Take a true event that sort of applies, and just exaggerate and cram it into the box it needs to fit in. Need to show you've had an interesting and exciting life so far? Well maybe you haven't been on safari, but have you been to the zoo? Okay, not the best example, but you get the idea.
To improve your chances on a cougar dating site, treat your profile like you're telling her a short story. You need a good hook to get her initially interested (your profile picture that expresses excitement in your life). You need to be upfront about what's inside (showing sides of yourself that are appealing to cougars, like excitement and maturity). Finally, you need to give her what she's looking for (know what you want and make that upfront in your profile picture to attract the right kind of cougar for you). So, with all of these tips in mind, happy hunting and good luck finding that cougar that fulfills all of your fantasies.