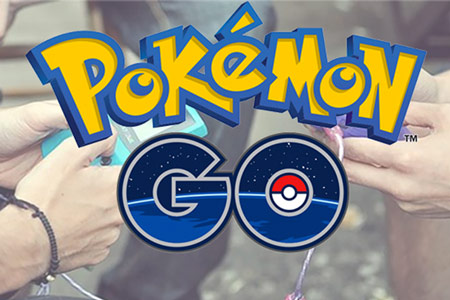 Deciding to date a cougar can be a stressful experience. You aren't the first guy to tell yourself that cougar over there is far too beautiful and accomplished to want a guy like you. They aren't always easy to approach. Or are they? Have you ever stopped to think that there are cougars out there looking for the same thing you are in the same places you are? In every place you go, every day, there is a cougar somewhere looking for her perfect cub. Why isn't that you? Because you're not taking advantages of all your opportunities. Dating apps like Tinder and Snapchat aren't going to cut it anymore. To find a cougar that is your perfect match, you'll have to use a more trendy and relevant app like Pokémon Go. While it isn't meant to be a dating app, cougars and cubs are using it to find each other in rapidly growing numbers. Here are a few ways to use it to meet a cougar.


Get Out and About With Pokémon Go And Meet A Cougar
First and foremost, this app removes you from the safety and comfort of your home. It takes away that safety net of anonymity behind the monitor and your beefed up dating profile and actually puts you out in the real world to meet a cougar face to face. Exciting, huh? Pokémon Go uses an augmented reality interface to allow its users to play a digital game in a real world with real life players. It's all very Buck Rogers and the 25th Century but it is a game that has grabbed the attention of every age group across the globe. Use it to meet cougars in your own town and even your own neighborhood. Pokestops, gyms and other game spots are all over the place. Just look at the app on your phone and you'll be able to see exactly where you need to be to get in on the action. Getting out of the house is often the hardest part about dating for many people. Using this app to beat the stress of that step puts you ahead of the game. Click Here for other apps designed to help stress

Your Crew Has Never Been More Welcome
If you don't have trouble venturing out on your own, it may be because you have a great crew backing you up. Going out with the gang makes everything a little less stressful because you feel accepted and part of a group. It doesn't have to end. As a matter of fact, it's part of the trend to gather your buds and head out in groups to hunt and fight Pokémon. Online communities and groups have formed to organize hunts and battles. Join one of those to gain even more friends to play with. Invite your coworkers, cousins and grocery bagger to play with you. In no time at all you will run into other groups out doing the same thing you are and WHAM, you have found yourself a cougar.
The Swingers Clubs of the Pokémon World
If truth be told, Pokéstops are much like singles bars. People gather there in crowds looking, playing, laughing, talking and when all the Pokémon has run away or been captured the players are still hanging around because they have so much fun together. A few preliminary studies have shown the game as a way for those with social anxieties to get out and meet people because of its stress free interface. Strangely, most people carry on the party at a local bar or another hang out. It's a great place to meet people, regardless of your level of anxiety.
Win More than a Pokémon Battle, Meet A Cougar To Hookup With!
Many people playing the game (Number of active Pokémon users) say they went out with someone they battled at a Pokémon Gym during gameplay. Some even take it a step further and make it a battle of love! See a sexy cougar you'd like to take out on a date? Challenge her to a Pokebattle and make sure she knows winner takes all, including a goodnight kiss. It doesn't have to be a big deal. Something like loser buys the first cocktail of the night or a coffee and donut consolation prize may be in order. Whatever you decide to do don't take it personal if she rejects you. Try again. You've set yourself apart as trendy and witty and that's a good thing.
The most cougar friendly advantage this game has is probably the advantage of getting out there with someone you already have a common ground with. You both enjoy Pokémon Go and probably a lot more but that is a jumping off spot for initial conversation. Use the game to your advantage. There are plenty of hot cougars out there chasing down Pokémon. Grab one for yourself. You'll be glad you did.