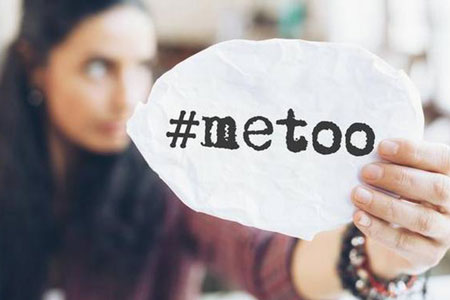 The #MeToo movement has taken the United States and most of the world by storm. Contrary to popular belief, however, it didn't just start with this recent hashtag breakout. The MeToo movement actually began in 2007, by Tarana Burke. Burke is the founder of a youth empowerment organization called Just Be Inc. She started the movement to reach out to rape and sexual abuse survivors in impoverished areas of the country. This movement started so long ago, is now attributed to actress Alyssa Milano, who in 2017 Tweeted to her followers asking them to use the hashtag #MeToo if they had also been a victim of sexual assault. Milano cleared up the mistake once she learned of the earlier movement by Burke. By then, it was a national movement and women all over were relating to each other on the topic of sexual abuse. Women of every age and nationality have been affected by sex abuse. Each facing their own particular type of issues that change and morph with their personal circumstances. The #MeToo movement has affected every part of today's woman, including her dating life. While many people assume dating isn't an issue for older women, the #MeToo movement has had a specific effect on cougar dating.
Cougars and the #MeToo Movement
Cougars are women too. Many people are under the false assumption that older women have somehow magically overcame every horrible thing that has happened to them. One thing people do not understand about growing older is that often old pain still haunts them and that includes sexual assaults. They can still be as scarred and traumatized by it at 50-years-old as the day it happened. The #MeToo movement has helped them realize that their assault was not their fault, in turn they feel stronger. Being able to relate to other women of all ages with the same pain is healing.
Dating a Cougar During the #MeToo Movement Height
The world is changing. There is always a new movement, a new social challenge to rise too, but the #MeToo movement in different in that it applies to women of all ages and nationalities. No matter the age or race, any woman can be affected by sexual abuse and cougars are not different. Men have a hard way to go these days, especially with a female who has experienced brutality at the hand of another man. It can be extremely hard to find a way to relate to her when sexual assault is not common for a man to experience. It is hard to know how to relate to her. Many dating men are now taking classes and attending lectures to give themselves the knowledge needed to not only date a cougar during this day and age but any woman at all.

The #MeToo Movement is Encouraging Cougars to Speak Up
Younger women are generally more open about being sexually assaulted. Older generations were taught not to speak of such things. It was held as a dirty and shameful family secret. These ingrained habits are very hard to break. A cougar cannot simply wake up and feel OK about a past sexual assault or feel comfortable talking about it. Movements like #MeToo make it possible for cougars everywhere to feel safe talking about their past and strong enough to overcome it. It has made it OK to move past sexual assault and heal because they feel the strength of so many other women in the same position.
Cougars Have Become More Approachable
The #MeToo movement and others like it have allowed cougars to be more comfortable with their own feelings of attraction to younger men. Many people mistakenly believe that a woman from another generation is beyond self-conscious behavior and self-doubt. That could not be farther from the truth. In fact, many older women have been trained all their lives to believe that they should act, live, and speak as their mothers taught them; subdued, quiet. The thought processes behind those beliefs are hard to break. Movements like #MeToo enable them to see firsthand how the world around them has changed, despite all they have witnessed and experience in their life. It is liberating and it shows in the way they can open up to relationships with younger men.