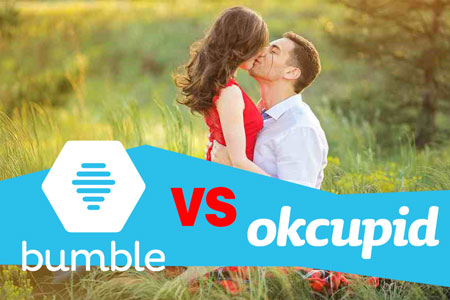 Dating apps are literally everywhere. You can't go to Wal-Mart without hearing an ad for OKCupid or Match on the car radio. Go out to dinner on any Friday night and at least one couple is there for a date they set up on Tinder. Dating websites and apps are the updated version of our parent's TV show "The Dating Game". –> Watch video Of the 1970s The Dating Game. It is just another way to find someone to spend a little time with and maybe fall in love. What if you are looking for a date, but it has to be someone who fits your exact bill? What if it is a cougar that you are looking for? Is any one dating site or app better to find a cougar than another? While there are some dating sites that are specifically set up for cougars, it has been established that they prefer to do their own thing when it comes to choosing a dating app. Bumble and OKCupid seem to be teeming with cougars and it is up to you to find the right one for the cougar hunt.
Can You Find a Cougar Date on Bumble?
Your chances of finding a cougar on Bumble are extremely good. Bumble works much like Tinder, but women are much more in control. That is a fact that really appeals to cougars. Cougars have lived a large part of their lives taking care of other people. They are confident in their choices. A cougar feels like she is the best person to make decisions concerning her life and being in charge is a comfortable place for her. Bumble went live in 2014. It was created by some former female employees of Tinder, so if you like the way Tinder works, you'll love Bumble. It works just like Tinder with it's swipe functionality and profile settings. The big difference is how much power women have on the app. Females are given the power to send the first message. Man cannot do so. Once a woman is given a match, she is given 24 hours to make contact or it disappears. If, by some chance, you find a match with a cougar and she hasn't responded, you are able to extend that match for another 24 hours in the hopes that she will find the time and inclination to respond to you. It takes away the time-wasting feeling Tinder has from so many people swiping away for validation and never intending to make a connection. Cougars are on Bumble by the thousands and if one likes you, you'll know it.

Can You Find a Cougar Date on OKCupid?
OKCupid is different than a lot of the other dating apps and website people use today. Most others use long, drawn-out questionnaires to match you with other people who have the same habits and personalities. There are questions to answer, but you do it at your own pace. You aren't forced to answer before you can use the site. Like Bumble, there is a quick match function where you can show your interest in someone and see how they feel about you immediately. You can also browse the site. Filter your search by match percentage, location, personality traits, lifestyle, or age. You can click on user profiles and check out their questionnaire answers and photos. You only have to give an answer to seven different questions to get into the site and the rest is up to you. Cougars like the flexibility of OKCupid. They enjoy being able to browse at will and message when and who they like.
If you are seriously looking for a cougar it doesn't matter if you are using OKCupid or Bumble. Both dating apps have an abundance of Cougars onboard. The real question is do you have what it takes to catch a cougar? You must have your dating game right to be able to catch the attention of a cougar who has seen it all. Your profile must be spot on, genuine and honest. The authenticity must shine through above all else. Cougars can be found anywhere. The real test is whether or not you have what it takes to catch their eye.