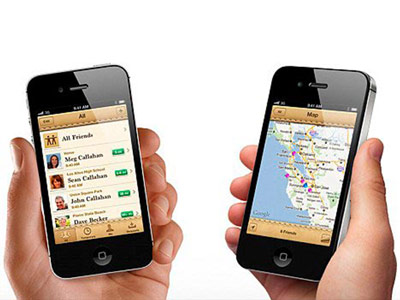 Before having a cell phone was common place, cheating was full of unknown factors and big risks. Let's say you called the girl you were cheating with, and she tells you that she's home alone and that you should come over. As you're driving, however, her spouse or boyfriend has returned. Without a cell phone, she had no way to contact you, so when you showed up, you might find yourself in need of a good pair of running shoes. Though Don Draper made cheating in the days before cell phones look glamorous, the truth is that we are currently living in the golden age of cheating. With so many methods and ways to keep your affairs a secret, a spouse or significant other might never find out about the affair. So what are these high-tech methods of cheating and how can you use them to juggle your own affairs? Check out these affair-friendly options and see what you can use.
Webcams and Microphones
If you've purchased a new laptop or any type of mobile device, then there's a good chance the device came equipped with a camera and microphone. This will enable you to speak with your lover or sex buddy wherever you are, and no one has to know. With such software programs such as Skype, you can web chat with your partner so long as you have a working internet connection. Though there is no physical connection, some couples find this a fun alternative and a great build-up to their next meeting. If you're having an affair with a coworker, she can pass off your web chats as work-related chats, and no one will suspect. If video chatting is not an option, Skype also allows you to text or call one another. Since these calls do not show up on your phone bill, there's a better chance a spouse or boyfriend will never find out what's going on.

Dating Websites
When most people think of dating sites, they think of eHarmony and Match, both of which promote finding life partners. What they don't often know is that there are a number of dating websites devoted solely to just hooking up. Tinder, for example, is one of the best known dating/hookup sites for singles. While some genuinely want to date, the majority of users are looking to score a one-night stand. There are also sites such as Ashley Madison, which is devoted solely to helping married men and women have extramarital affairs. Users can make profiles, chat with one another and arrange to meet up. Cheating spouses can delete their browser histories to hide their affairs from curious spouses or they can conduct their affair from other devices, such as tablets and phones. If you're looking for an immediate hookup, you can always try Pure, the self-described "quick and safe way to find sex right now." You can either be invited to join, or you can request membership by filling out the form online. If you're accepted, you'll be able to post want ads to people in your area. You can choose to respond to anyone that messages you. Though profile picture do not permit nudity, you can send pictures to those you connect with. As all of this is done from an app, it can be kept secret from a spouse or significant other.
Internet Porn
There is currently a hot debate going on about whether or not looking at pornography qualifies as cheating. In the end, it comes down to the specific relationship. If one person is looking at porn more than initiating sex with a partner, this might constitute as cheating. Luckily, even if you don't think your spouse will be pleased, it's fairly easy to get a hold of internet porn without a spouse being any wiser. There are plenty of websites devoted to different tastes, and like with dating profiles, you can delete your browsing history.
Purchasing Multiple Phones and Devices
As so many jobs rely on technology, it's not uncommon for men and women to have more than one mobile device or phone. This allows for people to conduct secret lives on their private devices while still allowing a spouse to use a work device. Basic cell phones now cost little to nothing and can be pay-as-you-go. You can share this number with all of your hookups, and so long as your spouse doesn't find the phone (it's not too hard to hide), he or she will never know.
The world of cheating has changed immensely, and now it's not even hard to do. You can be a whole different person and still maintain your relationship with your spouse or significant other. The trick is to erase your tracks and have a convincing reason to be away from home.