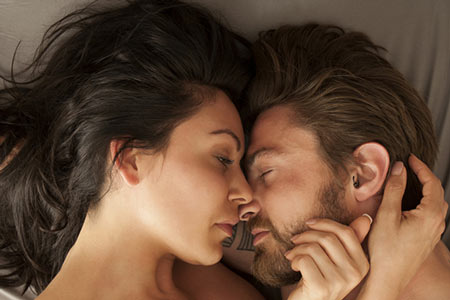 Men the world over look forward to the day they meet a cougar. It is a thought that enters our minds early. Maybe a hot teacher started the ball rolling or your best friend's mom was a sexy flirt. Men do not trouble themselves with an age gap when we find someone sexually appealing and willing. Especially if we think alike and make a connection, age doesn't matter. Go Here to learn why age does not matter. Survey after survey reports men of all ages fondly recalling the cougars they have had the privilege of meeting and some even marry them. The biggest reason, as stated by men everywhere, is that cougars make excellent sexual partners. There are several reasons for this. The best cougar dating advice you will ever receive is to take the plunge and experience it firsthand.
Cougar Dating Advice # 1 – Practice Makes Perfect
Your cougar is so good in bed (Signs you are good in bed) for a few reasons. Her age alone means she was on the scene a few years before any of the younger girls you have dated. She hit her horny teen years earlier than you or any younger women and has been learning about sex ever since. Just like everyone else, she had some premarital sexual experiences and then years later, enjoyed post-divorce coitus. In fact, many cougars find that after divorce, their interest in sex skyrockets and they may get a few more notches on their lipstick case during this time. They have had plenty of practice over the years to perfect their game and you should take full advantage of it.

Cougar Dating Advice # 2 – Self-Awareness
Cougars are extremely confident and they know themselves very well. They understand how to make you orgasm but they also know what does it for themselves too. When making love to a cougar, don't be surprised if she guides you to the sugar spot or tutors you on cunnilingus. A lifetime of marriage and years of learning her own body through self-pleasuring gives her the advantage of knowing what trips her trigger and she will show you exactly what that is. Cougars do not have sex to please a man, like a younger woman will, cougars are in it to win it and they want the trophy all to themselves.
Cougar Dating Advice # 3 – She Knows More than You Realize
All this experience and self-awareness amounts to one thing. She knows her way around a man's body. She probably knows how to help you reach orgasm better than you do. She has seen a penis or three in her lifetime and knows how they work. Besides the years of sexual experience, women of a certain age have had access to literature, films and resources to enlighten her on sexual activity and how good sex can be for both parties. She I so confident that she knows how to please you but not so confident as to ignore the subtle signs of what is turning you on. She is open and excited about learning your particular triggers because she knows that is a turn-on in itself.
Cougar Dating Advice # 4 – No Hidden Agendas
Cougars have their own lives and their own circus of monkeys to take care of. They do not have the time or inclination to play head dames or plot to undermine you in anyway. They are straight shooters because they learned long ago that hidden agendas and game playing leads to trouble. They have to much on the line they cannot sacrifice for you. Instead of being needy and demanding or trying to a hook their young cub into marriage and children, a cougar just wants to enjoy the sex and time with her cub and go back to their regular life. Stress-free sex like this makes a man even more enamored with his cougar as he is able to enjoy it like never before.
Cougar Dating Advice # 5 – No Cold Shoulder
Cougars, unlike their younger counterparts, realized a long time ago that sex is as important to a relationship as respect and love. She understands a man's need for it and what an important part it plays in keeping the relationship strong and healthy. Cougars understand the psychological and physical benefits of consistent sex. They are also past the place in their lives where they would use sex to get something of monetary value or as a bargaining chip in the relationship.
The best cougar dating advice of all would be to go for it. Time and again, men say that the time spent with a cougar is memorable, lasting and sadly missed. There is some evolutionary reason men hit their sexual peak so much earlier than women and that is to provide the older woman someone who can keep up with her and delight in her strengths and accomplishments. Don't miss out.