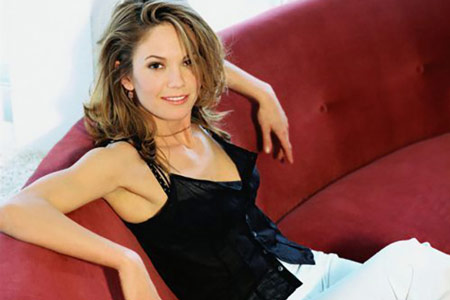 So, you want to date a cougar, huh? No one can blame you. They are hot, independent and all the way through the game playing stage. It is hard not to want one if you get the opportunity, and that is a big IF. Like most men, you find yourself daydreaming about the boss's hot wife, that over-40, sex kitten at Starbucks or even (GASP!) your best friend's mom. Cougar dating is hard to resist. (22 Reasons Why Young Men Fall For Older Women) The good news is that you can easily do more than daydream when you set your mind to it. The way to a cougar's heart is found in five easy, proven, strategic ways. Take notes, gentleman, and you'll be dating a cougar in no time. Click Here To Read The Pros & Cons
1. Cougar Dating Requires Game
Cougars are not your average women. They have been around the block, and not necessarily sexually. They have been on the planet longer and seen more of the male look and game than you have. You must have your own personal style and be confident in it to ever expect a cougar to take a second look at you. In the world of cougar dating, you're not only competing with cubs your own age but men older than you as well. To conquer that cougar, you must have game. Do not come at her with last year's look and second hand pick-up lines. You will be the one left alone at last call.
2. When You Say Cougar Dating, Read "No B.S. Allowed"
One thing is for sure about cougar dating. Bullshit is kept to the minimum. Don't bring any with you, don't start any and don't allow any to occur. Follow those No-B.S. rules and your halfway to her heart. Cougars are immune to drama and high-theater shows of emotion. There are many things they have learned in their lives and one of the most honored is the fact that hysteria brings no joy. No problems are ever solved, no heartbreak ever mended, no insult turned right with over-emotional diatribe. Keep your cool and if you feel the rage rising, leave and come back another day. When it comes to other people, the farther you can keep her from drama-filled situations, the more she will like you. Let her see you avoiding those areas of your life instead of trying to mediate and she will want to spend more time with you.

3. Always Put Your Best Foot Forward in Cougar Dating
It is no secret that women enjoy a man who is dressed in his finery. This is never more true that with cougars. (Remember, Every Girl's Crazy About a Sharp Dressed Man is an '80's song, after all.) A cougar loves to be with a man who is dressed to the T's and smells like a million bucks. Even further, it is important to be freshly showered, coiffed and groomed. Choose clothing not only because it appeals to you but also because it fits you well and is a flattering hue. Cougar dating requires you to take some time and put some effort into your appearance. Some guys already put a lot of emphasis on this facet of life, but with a cougar it pays off even more.
4. Show Your Age, But Just the Best Parts
Cougars seek out men like you because they want a man your age. Don't act older, or pretend some amount of sophistication you don't have. Chances are you'll scare her off immediately. Cougars are tired of dating men their own age. Instead of the same old thing, they are searching something new and exciting. You are that new and exciting thing. So be young, be bold, be fun and exciting. Just don't be She wants to eat out and see the town, even if it's just the city lights from the bed of your pickup.
5. You'll Have the Best Success at Cougar Dating the Better Shape You're In
Less face it. If she wanted a guy with skinny legs and a beer belly, she has plenty to choose from in her own age bracket. Instead, she's searching for someone younger. Which to her, unquestionably, means more fit. A flat stomach and strong biceps almost automatically get you a second look. You'll want to give her something nice and ripped to run her fingers over for maximum shiver factor.
Cougar dating is a lot of fun if you can master these five sure ways to her heart. It isn't difficult but it does take some time and effort. Get started today and you could be in cougar heaven by this weekend.