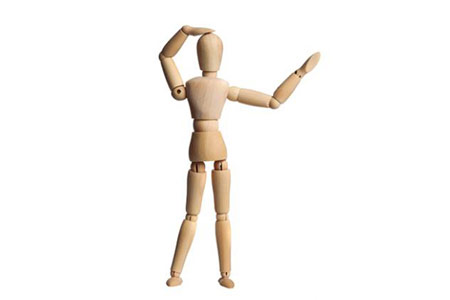 People look at cougars in a variety of ways. Some think they are horny old ladies, others think they are sex starved and desperate. Slowly, the public perception of what cougars really are has begun to dawn on us. Cougars are simply women over the age of 50 who prefer the company of younger men. While it's true that women mature faster than men, they also become happier in their own skin as older women than men as they age. Women tend to become more accepting of themselves as they age. They fall in love with life and their own bodies all over again. Unlike many men, who disparage the effects of old age and lament their younger selves.
Older women who find themselves single are far from sad. They are excited. Women of that generation were raised to take care of themselves and stand on their own two feet. This can be incredibly exciting to a guy who is used to the green-behind-the-ears women of his own age. Cougars find no good in suppressing their desires or catering to someone else's needs. They are out to get their own needs fulfilled and it can be an incredibly intoxicating experience to become entangled with one of these women.
There are some very explicit yet simple things a cougar looks for in her cub. It doesn't matter if it's a casual hookup or a meaningful relationship, cougars seek specific qualifications in any kind of mate. Having more than one of these characteristics and qualities will enhance your chances of finding a cougar of your own.
Good Listeners
It isn't just for the emotionally needy and narcissistic, excellent listening capabilities can make a cougar swoon, too. Eye contact, viable responses and engaging feedback lets a woman know you are interested in what she has to say. This is important for cougars because the things they need aren't monetary but more meaningful. Real connections, even temporary ones, are more important to a cougar than any gift or night out.

Authenticity
Cougars care less about who you are than about if your honest being it. It doesn't really matter what you do for a living or what your station is in life to a cougar. She is more interested in the person you are and how your job and life fits into your personality. Not the other way around. Cougars are interested in learning and growing, which gives them a lot of their strength and charm. They are intrigued by life lessons and turning points. If your authentic about who you are, cougars will be lining up around the block.
Adventuresome
There is something about just picking up and heading out into the unknown that is very exciting to some people, especially cougars. As we age, we become sedentary. Many of us even lose the zest for life under the weight of years of responsibility. We become laden down, down-trodden and often depressed. Cougars have reached a point in their life where they refuse to let life drag them down and instead, vow to keep a love for life regardless of what it hands you along the way. Cougars appreciate a man who isn't afraid or too boring to get up on the spur of the moment and go hiking. Planning an event is just as adventuresome. Plan a weekend camping trip or afternoon rock climbing. Be daring.
Sustainability
If you are hoping to embark on a long term relationship with a cougar, there is one trait you must have and that is sustainability. Sustainability in all parts of your life is a must if you hope to attract cougars. It is the capacity to endure that attracts cougars more than anything. The ability to face life's challenges and live through them with dignity is a big draw for cougars. Learning, growing and achieving in the face of all life can throw at you becomes a real advantage.
Acceptance
It's easy to get carried away when you realize you just might have a chance with a cougar. All kinds of exhilarating fantasies start parading through your head. Being excited and proud and all those good adjectives is really important in a cougar/cub relationship. What's even more important is seeing her for the woman she is and not letting those thrilling thoughts carry you away. You have to remember she isn't the horny MILF from your porno fantasy world. She is a real live human being with feelings and emotions. Accepting her as a real person is the first step in getting something extraordinary out of such a relationship.
Dating a cougar is a privilege and when a man realizes that, cougars can sense it. They are attracted to younger men with dynamic, strong personalities. Realizing that a cougar is just a woman with a woman's needs puts you far ahead of the race.