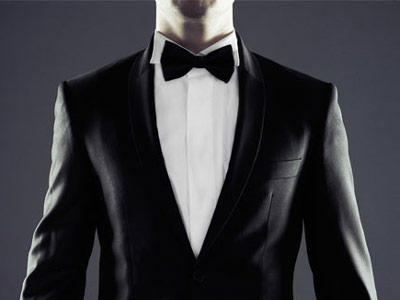 Everyone knows that cougars have certain expectations when it comes to hooking up with a younger guy. After all, she's experienced. This isn't her first time having a one-night stand with a man, and she doesn't have time for shy men who fumble through their sexual encounters. She wants a passionate man who knows how to treat a woman and be an equal participant in the bedroom. What most younger men fail to realize is that women think about sex just as often as men do. They too have sexual fantasies of their own and want to act out those fantasies with their partners. They get turned on by porn as well, and they have their own idea about what they find sexually arousing. As a cougar's lover, it is up to you to find out what she craves and help all her fantasies come true. So how do you please your cougar? How can you become the man of her dreams in just one night? Check out these tips and learn how you can rock her world.
Make a meal out of it
There's definitely something sexy and erotic about chocolate, and lucky for you, it's a perfect condiment for the bedroom. If you're planning on taking your cougar back to your place, make sure you have a few food items to make the evening memorable. Chocolate sauce is an obvious choice, but caramel or honey can also be used. Click here for 10 of the most seductive foods. Drizzle is on your partner and lick it off her or have her do it to you. If you want something a little less sticky, opt for whipped cream from a can. To heighten her sense, grab an ice cube from the freezer and trace it up and down her arms and around her body. The coldness will make her tingle in anticipation.
Introduce light BDSM
For all its shortcomings, Fifty Shades of Grey did spark plenty of conversations about BDSM and what women find particularly arousing about it. You can emulate a little bit of Christian Grey yourself with just a few household items. Your cougar will love the sweet torture. Use a scarf to blindfold her. Her other senses will become heightened and aroused, as she won't know what you're going to do next. Some couples also like to tie each other up. The sense of delayed gratification they get from not being able to touch their partners makes them particularly aroused, and it can make for great foreplay. Your cougar might be up for more hardcore BDSM, but remember, don't push her too far. VIDEO: Learn the BDSM 101 Actual BDSM is fairly violent, but its participants are willing. Your cougar might not be, and you don't want to cross that line. If she says "stop" for any reason, do so immediately, and don't be afraid to ask "is this alright?" if you want to try something a little more hardcore.

Role Play
The great thing about cougars is that they're open minded and intrigued by new experiences. Take the time to ask your cougar if she has any particular fantasies that she'd love to act out. Have her tell you all about it and start planning for it back at your place. Here are a few scenarios you might enjoy:
• Teacher and naughty school girl.
• Doctor and nurse.
• Police officer and suspect
If this isn't your first time with your cougar, consider doing a strangers role play. Plan to meet at a certain bar and act as if you're total strangers. Then go through the motions of introducing yourselves and picking her up all over again. Since you know you have a sure fire thing, you can be as open and honest as you want. Imagine all the naughty things you might say to her now that you don't have to worry so much about playing the game. If you have any role playing ideas, don't be afraid to share them. She will more than likely be interested in any other role plays you want to do so feel free to open up. You never know what she might be open to so explore your options. Of course, just because you're with a cougar doesn't mean that you can't share your own sexual fantasies as well. If you help act out her fantasies, then she might repay the favor and help you act out yours as well. Who knows, you might even find that you're attracted to the same things. Just remember that your ultimate goal is to satisfy her. Cougars are much more inclined to return sexual favors so if you're generous, she will be too.
The overall point is to have confidence. Be confident when you're with your cougar and don't be afraid to share what you find arousing. You too just might really hit it off.